1961 and 1962 are often written off as "the dark ages" of the first rock and roll era -- the original rock & roll revolution was over and the Beatles hadn't yet come along -- and yet as Ed points out "any time you're a teenager is the best time for rock and roll!" And sure enough on closer inspection this period produced a lot of great music to discuss.
This week we'll dive deep into the birth of the Beach Boys, Dick Dale and surf music, the explosion of the Twist and how it got away from song writer Hank Ballard, Don Kirshner and his amazing stable of songwriters in the Brill Buildings, Barry Gordy's struggle to capitalize Motown and what Stax was doing in Memphis. As always you can read all about it in Ed Ward's The History of Rock & Roll, part 1 1920-1963.
Powered by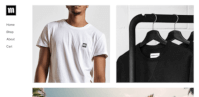 Create your own unique website with customizable templates.