This week Ed Ward and Nate Wilcox talk about 1958, the backlash year. This was the year that Elvis got drafted and Jerry Lee Lewis ruined his career with a bigamous marriage to his 13 year old cousin. It was also the year that the music business figured out how to package pretty faces with rocking beats and foisted Fabian and Frankie Avalon on the world. But never fear we'll also be hearing a lot about "the wild anarchic spirit" that Sam Phillips and Elvis had unleashed, the reinvention of Johnny Cash, the Million Dollar Quartet, the mini-dramas Lieber & Stoller made with the Coasters, the dance craze called the stroll and much more.

As always you can read all about it in Ed Ward's epic History of Rock & Roll part 1.
Powered by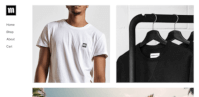 Create your own unique website with customizable templates.