We start the second season of Let It Roll with a prequel to last season that covers the period from 1920 to 1945 the opening chapter of Ed's History of Rock & Roll 1920-1963.

It's a fun one as Ed Ward and Nate Wilcox talk rock and roll's prehistory in the era of Victrolas, live radio and swing bands. We talk about the first hit blues record, the first superstars of country music and much more.
Powered by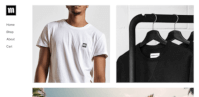 Create your own unique website with customizable templates.